NCO - The First-Ever NFT Coin Offering

---
Common Flaws Of The Trending Crypto Fundraising Models


The Initial Coin Offering (ICO) concept paved the way for the introduction of a new Token Economy. In ICOs, the issuers of the offering provide or sell tokens to investors in order to raise funds. Although they gained enormous popularity in 2017–2018, ICOs are currently considered outdated due to several weaknesses. First, the unstandardized nature of an ICO often misleads investors/participants in identifying the supposed utility of the respective token without the presence of tangible evidence. In addition, as an ICO requires personal effort from the team to host the sale on an in-house platform, it impedes careful monitoring while often also resulting in network congestion, thus making the process inaccessible for most participants.

In the case of Initial Exchange Offerings (IEOs), centralized trading platforms (CEXs) have custody of the token sale, acting as the trusted intermediary between the investors and the offering. However, this method is well-known to have become widely inaccessible due to the high costs involved in the whole process.

Initial DEX Offerings (IDOs) momentarily solved that by replacing the centralized exchange of an IEO with a decentralized liquidity exchange (DEX), thus facilitating raised levels of decentralization, reduced costs, and access to immediate liquidity and trading.


Nevertheless, exchange offerings (whether centralized or decentralized) suffer from common shortcomings. For instance, the lack of control mechanisms can be hazardous, as "whale" behaviors cannot be hindered, and immediate price fluctuations might impede a fair investing environment. Consequently, deciding on investing in a new token listing is associated with respective time pressure in order to position at an early stage and price, which can often lead participants to invest in scams and fraudulent schemes, especially in the case of IDOs.


Finally, the current state of Ethereum gas fees scares retail investors away from DEX interactions, with many DeFi degens turning to centralized exchanges such as Binance, which were once considered significantly overpriced compared to Ethereum's formerly low gas fees.

In contrast to all aforementioned fundraising models, FairLaunch does not separate the token sale into rounds, as it is allowing all participants to join the sale following the same rules. At first glance, this model sounds appealing due to the no-strings-attached equal-rule participation strategy, however, the outcome can be twofold. In the case of too few participants, the sale becomes a playground for "whales" and big players, whereas, in light of too many token holders, market sentiment is dictating price movements, thus creating enormous uncontrollable price fluctuations. Either way, a FairLaunch sale will often result in inappropriate token dispersion, thus constituting the model's success unstructured and speculative.



NCO, or NFT Coin Offering



An NCO is essentially a decentralized, automated manner of fundraising by virtue of NFTs. Not only it (NCO) offers the most straightforward process for a token sale, but it naturally cherry-picks its investing crowd filtered against their relevance to the NFT scene.

In contrast to traditional equity offering models, decentralization is manifested in an NCO, as NFTs empower unconditional participation in the sale, meaning that crypto native investors don't have to be obliged by legal agreements, or trust the issuer project, and/or other third-parties involved in the token sale. In an NCO, the smart contract itself ensures that the owner of the NFT Investment Slot is the sole eligible claimant of a pre-allocated set of tokens. *in our case $RCDY as found in the encrypted NFT vehicle.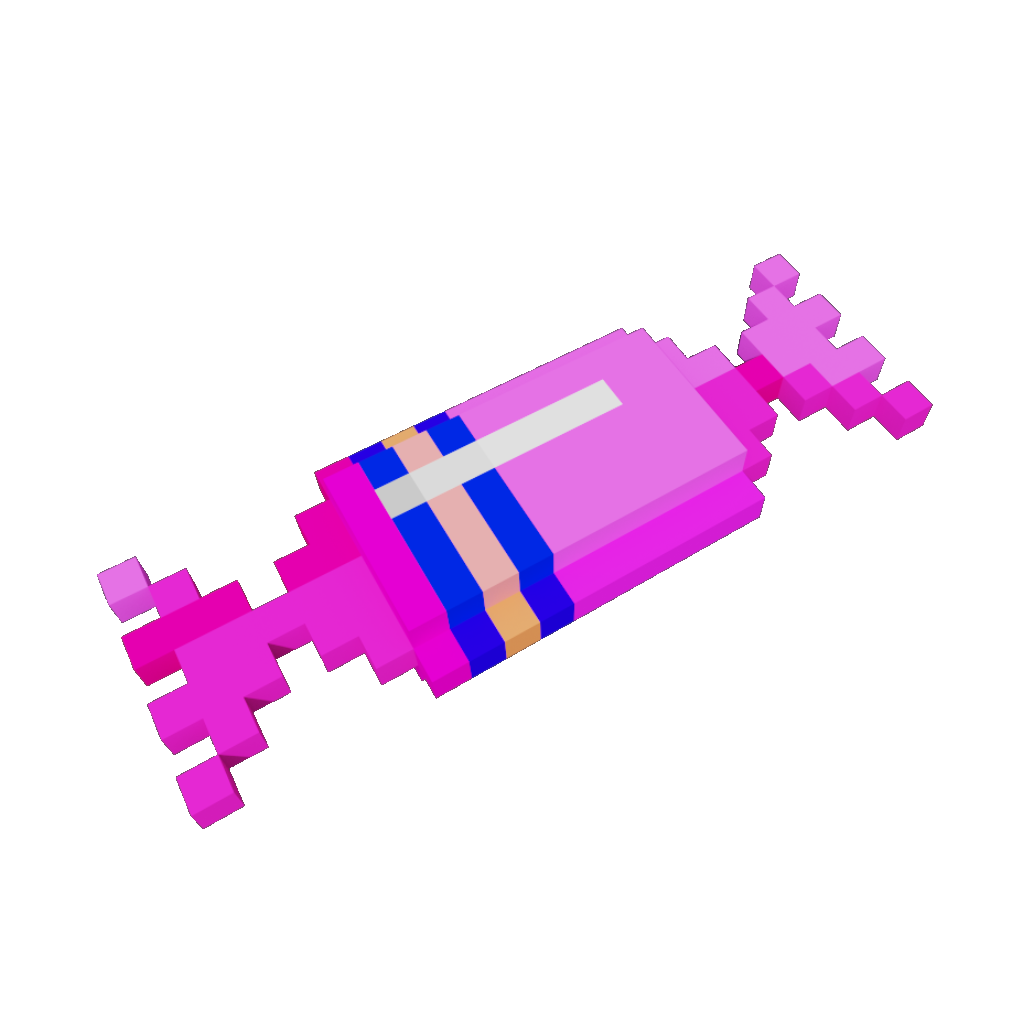 The NFT Investment Slots were designed by Studio 530 Degrees, in France.

In this case, the NFT is the receipt, the Proof-of-Investment, and the undeniable, unrestricted right to the invested assets simultaneously. This is particularly important for RareCandy3D, considering it secures a pool of investors native to the Web3 environment and the NFT sub-culture, effectively avoiding traditional investors who want in on the NFT hype, yet have no clue how these fancy programmable assets actually work.


We don't see our first-of-its-kind NCO as a new token sale format but as the constitution of a novel NFT use-case that sheds light on the enormous possibilities smart ownership contracts bring to the broader Ethereum table; way beyond crypto-art and crypto-collectibles.



You Might Wander, Why Are We Doing This Now

2021 is the year of NFTs! Don't take our word for it, just check the latest tweets from your top follows on Twitter.

In opposition to the norm of seeking fundraising prior to MVP, RareCandy3D has been steadily growing since early 2020, positioned as a fully operational virtual marketplace, publishing house, and distributor for scarce and unique digital and physical collectibles, music, fashion, consumables, and more, all registered on the public Ethereum blockchain as NFTs.


Having matured in parallel to our understanding of the NFT ecosystem, an NCO is coming into existence as it combines two major RareCandy traits. First, it is our shared mentality that NFTs have a vast and powerful potential, which is driving our passion to discover and experiment with the rich yet unexplored world of non-fungible possibilities. Secondly, it is the witnessing of our collective giving birth to something evolving that fueled the need for RareCandy3D to continue to expand and give back to the broader crypto-community by means of NFTs.

So far, we've been operating under-the-radar, following an experimental model, yet managed to solidify important strategic partnerships and pilot use-cases with industry leaders such as Mintbase, Rarible, OpenSea, Cargo.Build, Roll Social Money, SomniumSpaceVR, and more. Furthermore, besides RareCandy3D originals, we developed a production pipeline that acts as a distribution channel for traditional brands, record labels, fashion studios, and other artists and product managers who want to tap into the $2T crypto market but are unable to tackle with the know-how involved in the bridging process.

Some of the brands and artists already signed with RareCandy3D include but are not limited to: Gerald Donald, one of the founding fathers of Detroit electro and techno who will be releasing a single edition 12" vinyl under the monikers Dopplereffekt, and Arpanet, TrashyMuse, a European studio that works with brands of the likes of Louis Vuitton, Apple, and others to deliver 3d renders and animation of top-shelf products; VisualScientist, a product designer, previously worked with Adobe, Huawei, and Apple among other major brands, and the list just keeps expanding at an exponential rate. Currently, over 50 unique and already established visual artists, musicians, fashion designers, and product managers are scheduled for a release with our publishing house throughout 2021.

Namely, a few drops to expect in Q2-Q3:

Loudsqueak, Project Symposium, 530 Degrees, Shawn Cartier, Hackney Clothing, DJ Loser, Balex Sneakers, Xiao Quan, and many more.



Why And How You Should Participate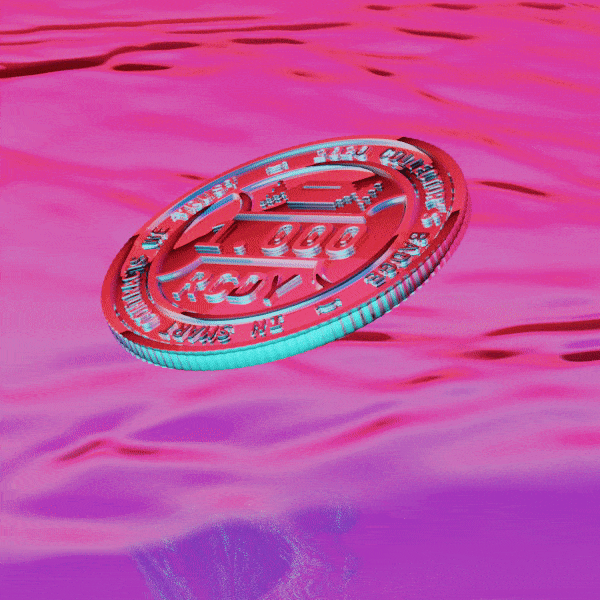 The $RCDY ERC-20 sub-Ethereum token came to conception and eventually to life after we experienced significant growth in investor interest, artist submissions, and broader utility aspects. We've already tested the token with OpenSea, where collectors are eligible to purchase some RareCandy3D NFTs for $RCDY they might have acquired from participating in a VR event, a digital treasure-hunt, or early-stage unofficial bounties.

RC3-LECB-001

is a Collector's Badge distributed among our first 10 supporters. Edition of 10.


Our plan is to keep accepting ETH as the base currency, while $RCDY users will be empowered with exclusive perks, including but not limited to: lifetime 10% discount on all RC3 assets when purchased with $RCDY, access to secret VR events, and chat-rooms, eligibility to purchase unique NFT bundles, physical releases, and the ability to participate in basic DeFi tools and services such as staking, and NFT airdrops.

March was the first month where we worked hard to deliver a fresh, unique album release each week, and this rate is only expected to grow, while more sophisticated use-cases of the likes of tokenized physical assets, event tickets, and metaverse items and/or skins are just around the corner, with our first-ever physical 12" vinyl, and a collection of three (3) unique fashion wearable designs by Project Symposium being scheduled for a release this spring.

Again, unlike most ICO-powered projects, we initially strived to ensure that there is a craving market and community for what we're pushing before raising any money. Today, composed of a 13-member strong team, RareCandy3D is positioned to lead the construction of a bridge between traditional content creators and brands consumers already trust, and the NFT market.

By raising via means of NFTs, we ensure that our backers are native to the industry, securing a level of help way beyond numbers behind a computer screen.



What's In For The Investor


An RCDY investor, whether an individual, an NFT fund, a VC, or a MM, can leverage our future releases which will be shifted to be offered for RCDY instead of $ETH, while some unique releases will be exclusively available for RCDY only.

Of course, there is an arbitrary opportunity for all early backers, considering we are not vesting the entire amount of investment regardless of their initial pricing, yet we are confident that being part of the industry, NFT investors will resonate with our vision, and business model, and choose to capitalize either on re-selling high-profile NFTs they purchased at a discount with their RCDY or by means of liquidity provision to exchanges where retail investors and consumers would hang in order to acquire RCDY empowering navigation in our catalog.

Besides the club-like aspect of RareCandy3D, and all the gamified, metaverse-related events and exhibitions, simple DeFi tools will offer investors staking mechanisms, as well as participation in various events, from where they can claim NFT rewards, RCDY airdrops, event tickets, and subscription key cards (Candy-Pass) that further enhances an RC3 account with discounts, personalized bundles, and pre-order functions.

Finally, by supporting RareCandy3D, you not only empower our international team of NFT enthusiasts, and our vision to become a dCommerce market of scarce tokenized assets, but you also indirectly support the broader Ethereum ecosystem, considering we're utilizing products and technology offered by our partners in a web3 fashion.



Tokenomics & Investment Process Details

Our tokenomics strategy dictates the manner according to which funds will be allocated to our ecosystem. Over a third (31.5%) of the entire RCDY token supply is reserved for private sale rounds and the public listing respectively. A fifth (20%) will constitute RC3's treasury, a tenth (10%) is reserved for Automated Market Makers (AMM), less than a fifth (15%) is appropriated to the team, and the remaining 13.5% will be set aside as rewards for our community in the form of bounties, airdrops, staking, and other rewards.


With regard to the token sale, 31.5% of the total RCDY supply will be distributed in four rounds: A (5%), B (6.5%), C (4%), D (6%), and public sale (10%). The NCO involves the first 4 rounds of the sale, and each round is split into particular slots.

Starting from Yellow (A Grade NFT Investment Slots) and moving clockwise.



More specifically, the first round is divided into 5 slots of 1% each (100.000 RCDY), while the second tickets comprise 13 slots of 0.5% each (50.000 RCDY). In addition, C, and D rounds, *initially VC round, account for a combined sum of 1.000.000 RCDY; although we retain the right to reserve these tokens and slice them into smaller slots for low-cap retail investors and/or previous round strategic backers who might be a better fit than a VC. More details on rounds C, and D, are TBA.

In order to avoid future fraudulent incidents, our conception revolves around utilizing NFT smart contracts (ERC-721) that would be used as proof of investments, where all vested tokens will be distributed automatically by the vesting contract by 2023. For example, an investor who already claimed the unlockable tokens as carried by the NFT Investment Slot attempts to resell the slot to an unaware investor who would potentially think he would be able to reclaim the original offering. *the initial 50% can be only claimed by the initial investor, while the vested tokens will be allocated to the 0x address holding each respective slot at the time of the monthly distribution events.

There are a lot of different takes on how we could secure the sale against such activity, most commonly, we could be hosting the cover of the NFT on a private server or IPFS, from where we could easily swap the cover for an alternative image that indicates the slot was claimed, sold, or redeemed. In contrast to centralizing the processes, we initially have decided to implement a non-transferable module inside the contracts representing the NCO tokens, meaning that only the first buyer can claim whatever the NFT Investment Slot carries, but he wouldn't be able to transfer the NFT slot to another wallet, essentially keeping it (slot) as a receipt/memorial asset of the investment. Finally, after considering our investors' thoughts, we agreed to keep the NFT Investment Slots as regular transferable NFTs, so that they could transfer them/gift them to family members, and/or associates that could benefit from the vesting distribution over time. All these details will be outlined in the metadata of the NFT as well as in the attached PDF that comes with each Investment Slot.

In outlines, an NFT Investment Slot, is an on-chain proof of investment, the undeniable right to claim a preset amount of ERC-20 tokens, and the privilege to passively earn fixed % of tokens throughout the vesting period, on a monthly basis, and without custodian staking. Kinda like a bearer bond.

Only A and B Grade Investment Slots can provide dividends to the specific token ID holder address. C, and D grade slots only grant a discount on the initial claimable ERC-20 tokens, as part of the private sale.

The terms of the first two rounds will be announced by the NFT publications themselves, on or before 23/04/2021. The terms of C, and D grade tickets respectively are included in the NFT description as well as within the unlockable domains.

Max Supply: 10.000.000 RCDY
Total Supply: 6,803,162.45 RCDY
Circulating Supply: <181,210.60 RCDY
Release Period: 26/01/2023

A Grade: 5 slots x 1% (100,000 RCDY x 5) - Token ID: 67-71
B Grade: 13 slots x 0,5% (50,000 RCDY x 13) - Token ID:72-84
C Grade: 20 slots x 0,2% (20,000 RCDY x 20) - Token ID: RARI-1155
D Grade: 60 slots x 0,1% (10,000 RCDY x 60) - Token ID: RARI-1155

Public-Sale (DEXs): 10% (1,000,000 RCDY)
Team: 15% (Released over 2y)

Treasury: 20% (To be controlled in a DAO fashion)
Bounty: 3.5% (freebies)
Community Rewards: 10% (more freebies)
Market Makers: 10% (CEXs and AMM DEXs)
Roll: 10% (Token partner)

Scratching your head over it? 🤔
Feel free to email us here 💌



About RareCandy3D


We are a virtual publishing house of scarce NFT originals as well as a distribution channel for traditional indie artists, brands, record labels, and products that want to tap into the $2T crypto market without tackling the learning curve that sustains the gap between the two commerce fields.

RareCandy3D is committed to pleasing your audiovisual and emotional sensors since 2020.

Read this NCO explainer on our Medium.
Meet our sweet team!

Join the discussion on Discord! 🌆 and/or Telegram (NEW).
Follow us on Twitter to never miss a treasure hunt bounty! 💰
Follow us on Instagram to stay up to date with the RC3 catalog! 📦🍬
Subscribe to our Medium channel for community updates, development announcements, industry research, and educational content. 🦄

<R