RARECANDY 3D - Season 3
---
---
🔥 Trending:




---


Overall music industry revenues grew from $5.6B in 2020 to $7.1B in 2021 at retail value, according to RIAA and that number is only expected to grow higher throughout 2022, analogizing the shift of trends in how people consume music products during the pandemic.

The only problem is that artists barely make 10% of that revenue stream, and there are no signs of this changing anytime soon, while revenues from live events and DJ bookings have shrunk if not completely swept under the carpet.

Read more.


---


We have been invited to present RareCandy3D at the OpenWebFoundry 6, organized by the amazing Arweave Team, who also invested in our NCO, by purchasing a D Grade NFT Investment Slot.

Click on the links to watch the video, smell what's cooking and what you should expect from the new platform <R

Watch the full presentation.


---


The abstract concept of "art" carries an inherent degree of subjectivity into it, and so, pinpointing its defining features can greatly vary among individuals, communities, and cultures.

If you ask me, fashion can be understood as art in the form of self-expression through various garment formats.

Therefore, in the same way, art is making for a perfect match with NFTs, the artistic expression by means of wearables is no different at all.

Along the lines of the aforementioned analysis, the fashion industry got equally depleted by the pandemic and the rapid shift towards the digital realm rather refreshed than hindered the particular scene.

Read more.


---
---
---
---
---



Our international repertoire of audio NFTs is enriched with the addition of Lagos-based Henry Onyebuchi, aka HOC, who just released his genesis NFT album under the Ethereal Audio stamp (EAI003).

This is a particularly special moment for us at the RC3 family, as Henry is one of the founding members of RareCandy3D and our dear CTO — only this time, we are collaborating with him as HOC on his personal music album.

Read more.

---
---
---
---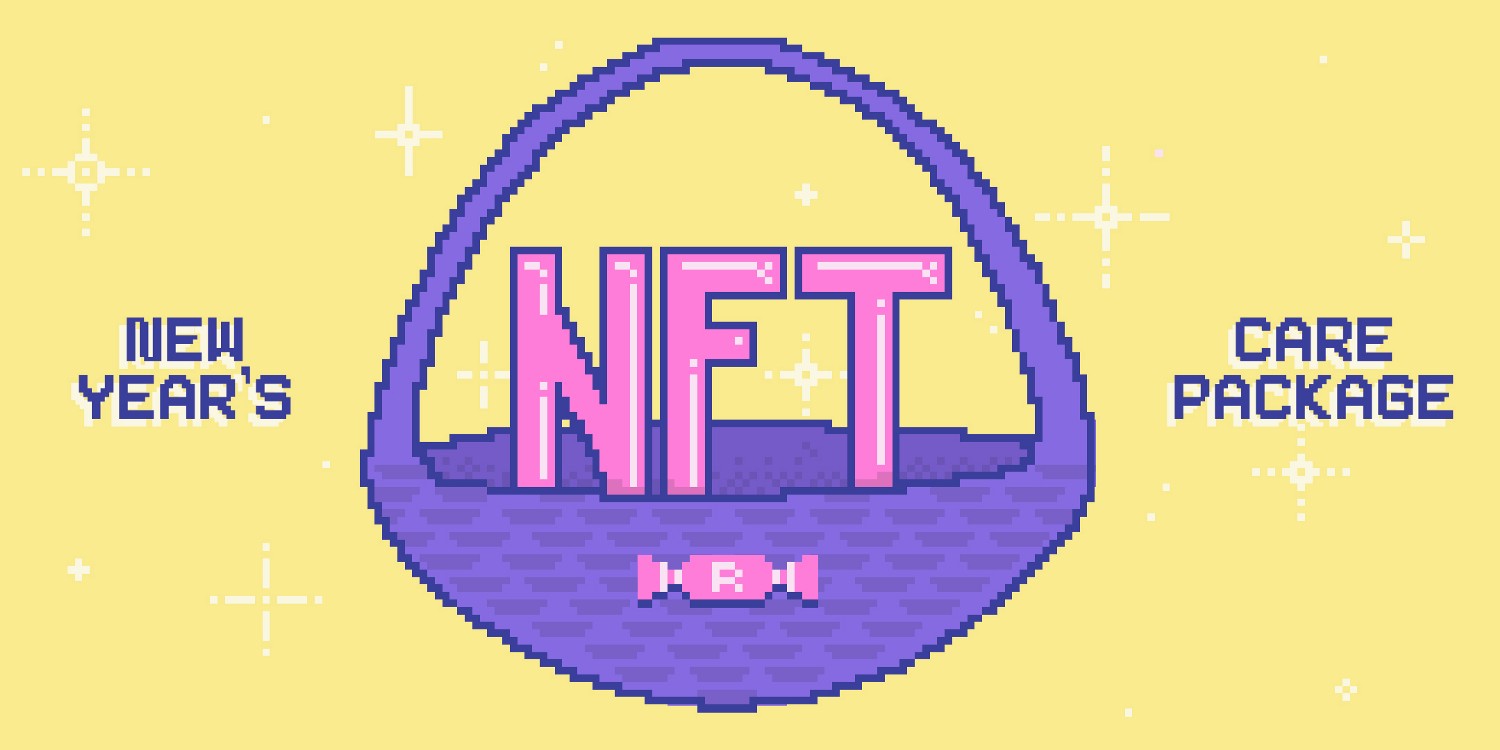 Being part of the NFT scene ourselves, we want to show our gratitude to both our early supporters as well as the broader NFT community by releasing our New Year's NFT Care Package as we are smoothly transitioning into 2022.

The package entails a series of festive airdrops, RC3 NFT originals, treasure hunts, and awarded badges as a gesture of appreciation and good hope for what has been accomplished so far, and what is there to accomplish.

Let's take a closer look at what's cooking for New Year's in RareCandy's kitchen.

Read more.


---
---
---


You are an artist. You wake up, prepare a cup of tea/coffee and you're ready for the daily Internet surfing. Just a quick browse online and soon the trend captures your attention: "2021 is the year of NFTs."

A few clicks later, you try to wrap your head around how a single NFT art piece can be sold for 69 million USD. For the following undefined amount of time, you find yourself immersed in thoughts feeling like a deeper search into "these NFT things" would not be actually a bad idea at all — after all, nobody was born an NFT artist.

Read more.


---
---
---



Hailing from Kharkov, Ukraine, Slava Gubarev, is a model, skater, and music producer with whom we have the pleasure to collaborate on his first-ever NFT release under the stamp of Ethereal Audio. EAI002 is the second musical NFT that's following through Ethereal Audio's genesis release.

The multidisciplinary artist, also known as Vyach, is fusing his musical influences and personal experiences into a four-tracker physical NFT backed by a 12" record vinyl compiled by Vyach and manufactured by CutsOnWax in Athens, Greece.

Read more.

---
---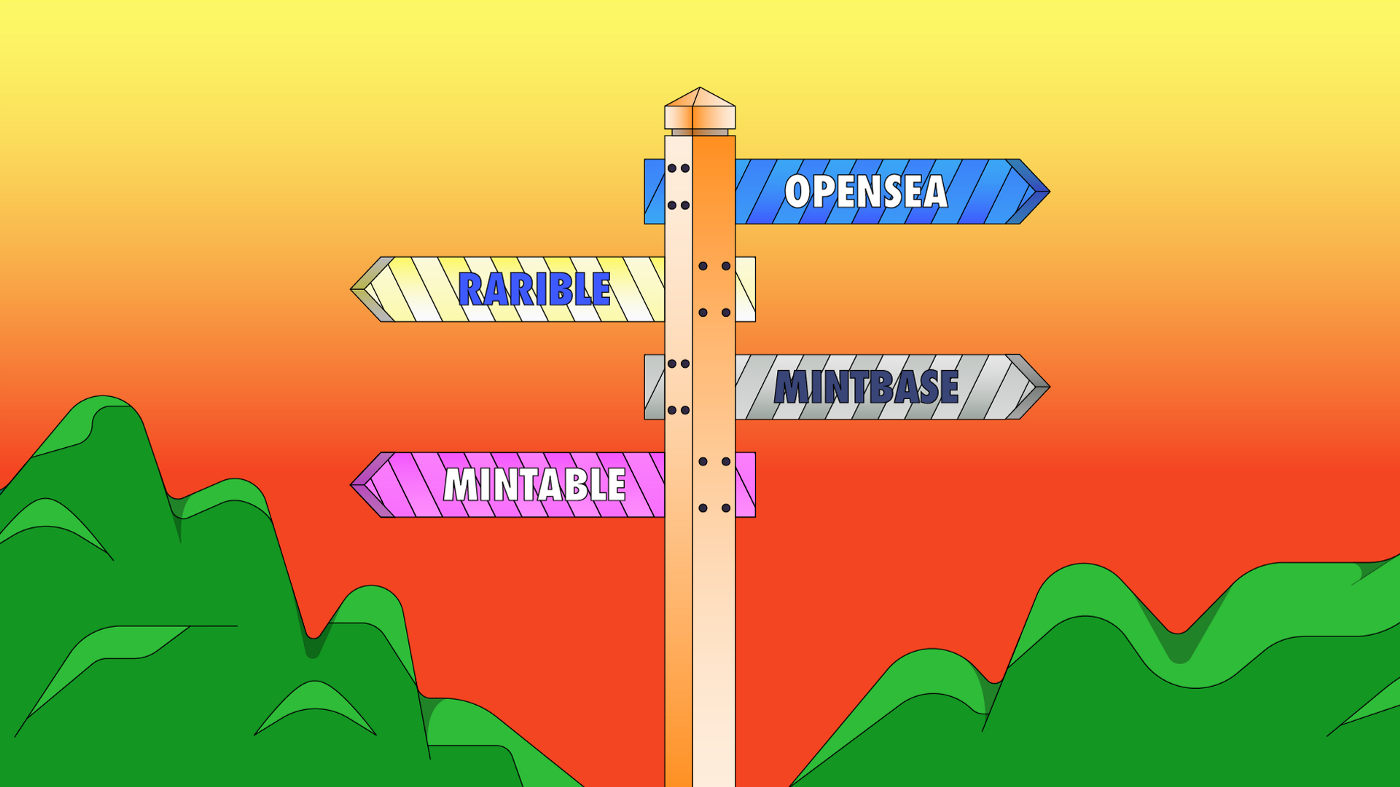 At an almost daily rate, more and more creators/artists are hopping onto the NFT train ready to explore new territories and enrich the ecosystem with their creations. Nevertheless, if you have already tried to go through the process of creating an NFT, you've probably come across several platforms all seemingly offering the same service — but, there must be some differences between them, you wonder to yourself.

Undoubtedly, a newcomer looking to mint their first NFT can have a hard time deciding what's the right platform, feeling overwhelmed by all the relevant information that's out there.

Read more.


---
---



Whether you are looking to explore, interact with, or experiment with Ethereum-based applications/services (such as NFTs), it is important to be familiar with some fundamental terms that would make up for safer navigation within the ecosystem.

For example, an Ethereum account, an address, and a wallet are terms that greatly overlap with each other yet they define slightly different concepts. If you feel unsure about this terminology, take a look here for a more detailed explanation.

As this present article is part of the Ultimate NFT Guide series, we will stick to Ethereum-based NFTs and briefly explain what Ether (Ξ) is and what it can be used for, as well as break down the process of topping up an Ethereum account with funds.

Read more.

---


Our founding members Max, Andro, and Ross boil down #NFTs to new artists who want to tap into the scene, during the "NFT Culture" panel organized by the European intercultural media agency Sphera and #WeAreEurope under the Reworks Festival 2021 wing.

Watch the full keynote speech here.

---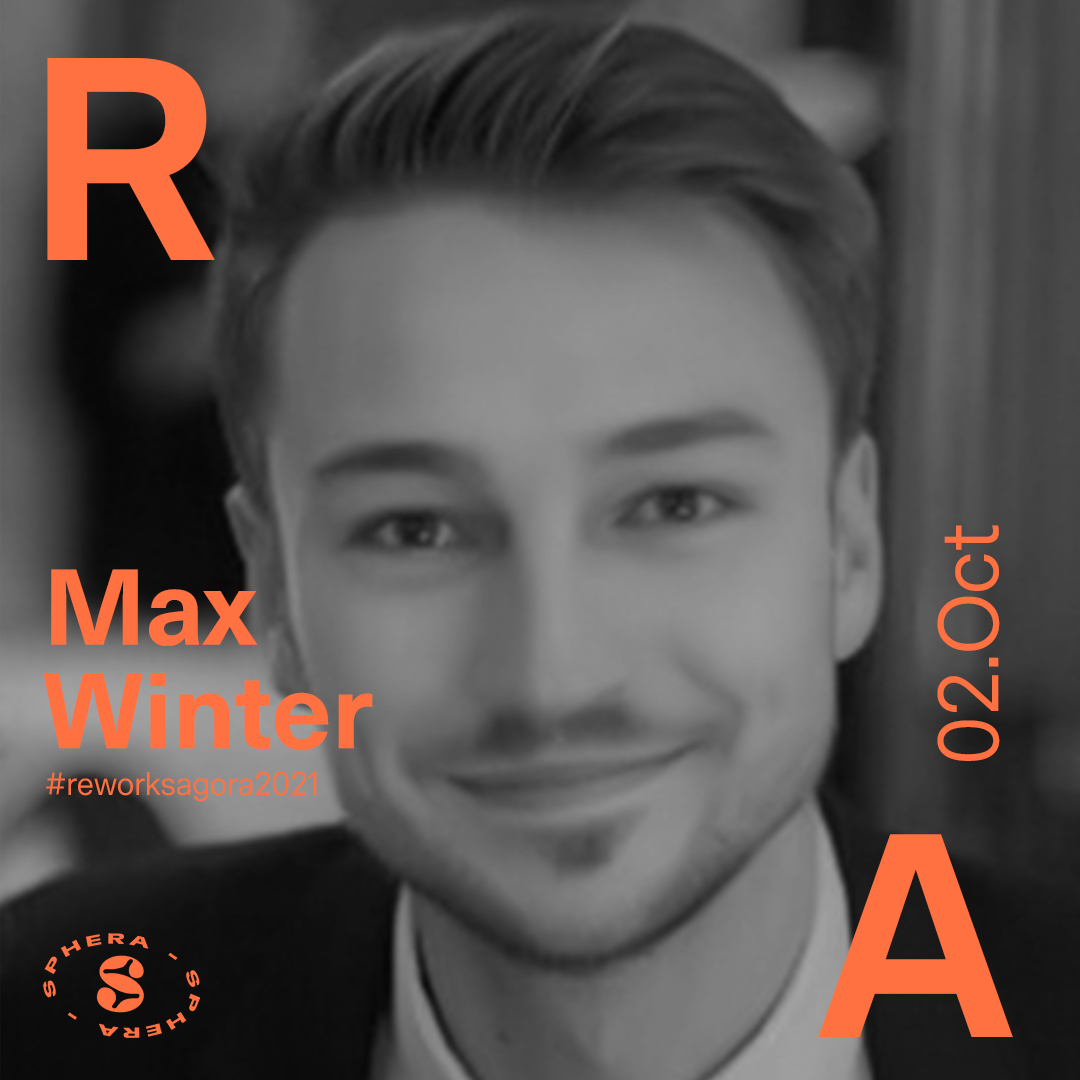 Reworks Agora is a two-day, cross-thematic forum that features keynote speakers, discussions, musical performances and screenings by leading experts and pioneers in the creative economy, culture, technology and contemporary thinking.

Agora in Ancient Greece was the gathering place where free citizens discussed and found solutions to important issues, and that is precisely the goal of Reworks Agora today. To be the place where forward thinking will approach the future vision for creativity and in which the public will discover emerging themes, initiatives and artists that will inspire and provoke dialogue and developments for the future development of tomorrow's culture, having a modern look and horizon.

We're invited to host a keynote speech, elaborating on the nature of NFTs as digitaly verifiable ownership contracts, but also as a new form of media vessel for artists and content creators. Join us for a "hi" if in Thessaloniki ♥ <R

"NFT Culture: What exactly is the NFT? How can this new era help artists go further with their artistic careers? What is the real story behind cryptocurrencies? Ross Peili, Max Winter and Andro.eth from the RareCandy3D team in a 360 keynote speech about the presence and future of the NFT culture."

Read More...

---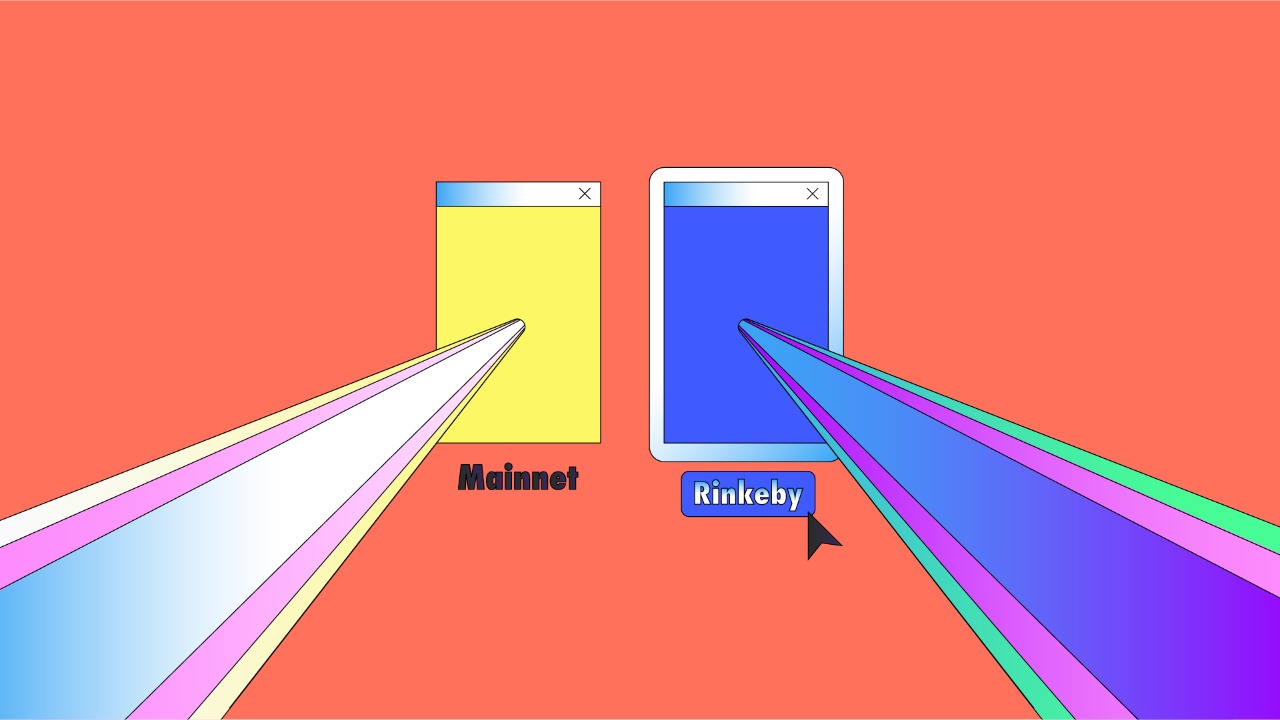 Ethereum testnets can be described as independent networks conforming to the EVM (Ethereum Virtual Machine) protocol that do not interact with each other.

You can see a test network as a public beta of the Ethereum protocol, where you can test different types of transactions, deploy and monitor the behavior of smart-contracts in x scenario(s), and do as many quality assurance tests as needed, analogizing the fact testnets run on local versions of ETH that anyone can claim for free through a relevant faucet.

Read More...

---
---
---
---


As 2021 is already set to be the year of NFTs and estimated market projections are increasing at an almost daily rate, the associated hype is dominating over mainstream media news. As a result, ever more people are looking to hop on the NFT train, with creators and artists being no exception.

Although the required process might seem rather straightforward for crypto-familiar people, it is reasonable enough that many non-crypto native creators may feel a little overwhelmed. The ultimate entry point for one to engage with the global, decentralized crypto community (and, NFTs) is the wallet; not all wallets are NFT-compatible, therefore, making the right choice should be nevertheless, a wise decision.

This article is meant to provide some basic terminology about the wallet side of NFT things, as well as inform creators about popular NFT wallet options.

Read More...

---
---


🔫Sub-machine-gun-speed-wrapper: Season 2 concluded in parallel to April with a code-art album by Warsaw-based indie game dev Michal "Rostok" Roctoski, entitled "Soon" (RC3-B7). If there would be some key things that marks the end of S2, while signaling the beggining of a renewed RareCandy3D season, that would be:


UNLOCKABLE files are now a thing!
A Holographic Authentication Sticker watermarks every single following NFT cover
The net-first NCO (NFT Coin Offering) is live!
We are pimping up our visual aesthetic by holding hands with a french product design studio and an Argentinian illustrator, namely Studio 530 Degrees, and Fabricio Orellano.
First physical releases are scheduled for publication. We're kicking it with the first ever release from Ethereal Audio, a future-proof record label powered by Ethereum, and distributed by RareCandy3D.
We moved to a new Cryptovoxels parcel, at 9 Hook Street, owned by early RareCandy3D collector and supporter Bullauge.
Native vesting distribution smart-contracts with claimable functions for NFT Investment Slot holders are sharp and ready to be deployed!
Read more...
---
---
---
---
---


As the NFT scene is undergoing a phase of mainstream adoption, there are currently more newcomers than ever willing to join this digital collectible revolution. Although many NFT beginners might be familiar with basic terminology and definitions, the present article is meant to address those seeking a more detailed and thorough examination of the amazing world of non-fungible products.

Read more...

---
---
---
---
Season: 3 2 1

---
RareCandy3D, 2020-2022. All Rights Reserved.